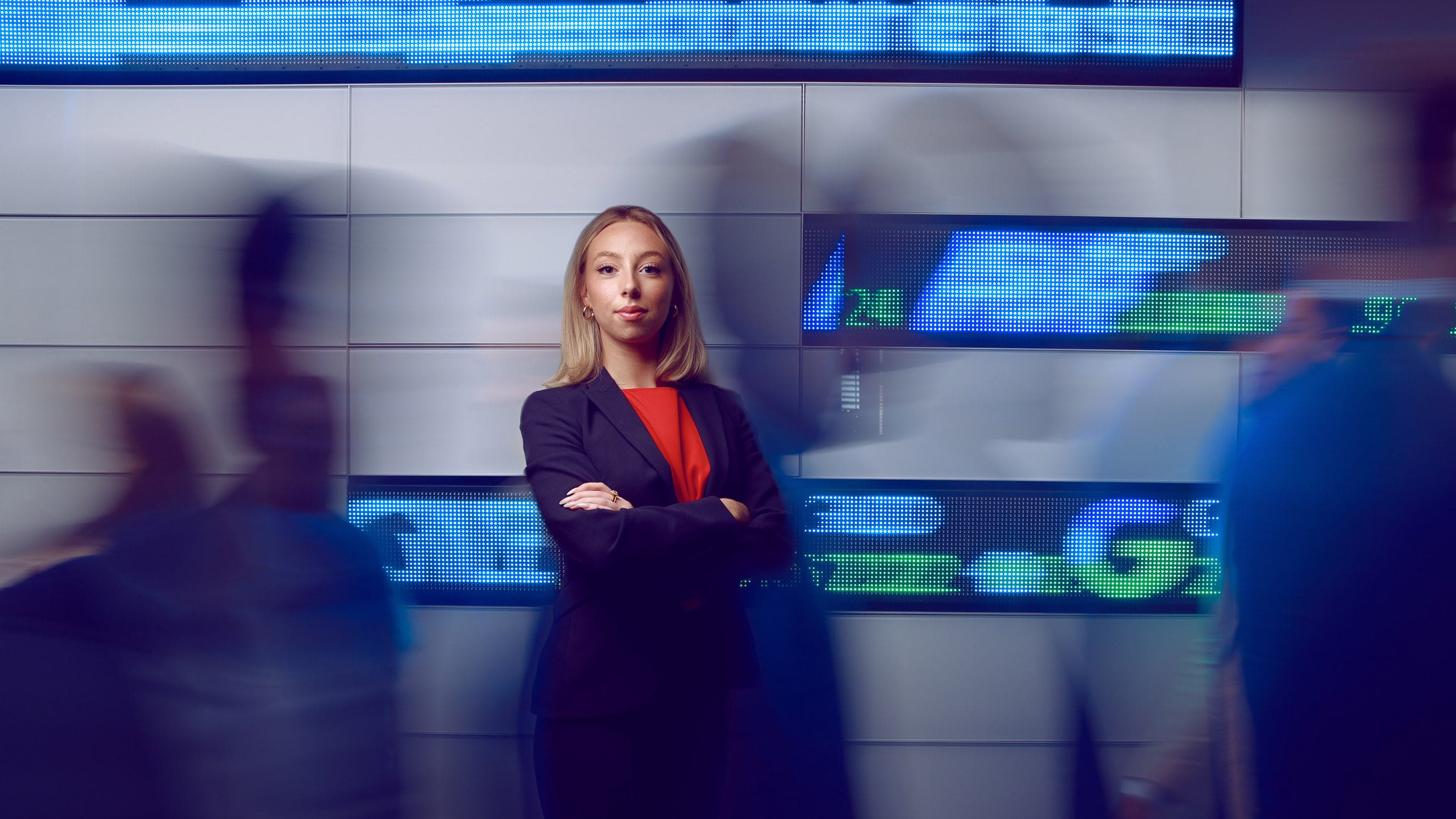 BRIAN ADAMS
A serial entrepreneur, Brian Adams founded his first business, Bama Butler, while a student at The University of Alabama to pick up and deliver laundry for busy college students. As a student, he also started ventures in t-shirt printing, graphic design, ecommerce and door-to-door sales. Upon graduation, he went to work on the floor of the Chicago Mercantile Exchange before founding Restoration Cleaners, a multi-million dollar garment and electronic restoration and hotel valet service, in 2002. Restoration Cleaners was named to the Inc. 500's list of Fastest Growing Companies in 2007, 2008, 2009 and 2010. In 2010, Adams oversaw the acquisition of Restoration Cleaners by a private equity group before repurchasing it in 2013. A Texas native, Adams and a partnership group also purchased Rumber Materials in 2012, which earned the prestigious Evergreen Award from the U.S. General Services Administration for its support of the federal government's environmental efforts. Adams has received such awards as the Houston Business Journal's 40 under 40, INC Magazine's 30 under 30 and the US Leaders and Entrepreneurs 2010 Outstanding Leadership Award. He graduated from UA with a degree in commerce and business administration in 2002.
NICK RASHAD BURROUGHS
Nick Rashad Burroughs was in math class in 2014 preparing for graduation when one call changed his life. The UA musical theatre major was invited to audition for the lead role of Lola in the Tony Award-winning musical "Kinky Boots." After seven callbacks, Burroughs was cast not only for the national tour, but also in the Broadway production itself as the understudy in the lead role. He was also been seen as the Minstrel in the first national tour of the hit Broadway musical "Something Rotten."
JAMES O. KERRY
Jim Kerry always wanted to work in television and film. After earning his degree at The University of Alabama in telecommunications and film in 2002, he moved to Los Angeles and began paying his dues as a production assistant on reality shows and pilots. Kerry worked his way into a production assistant job on the hit NBC show "The Office" before becoming associate producer, co-producer and producer. The Huntsville native also co-produced 100 episodes of the TV show "Anger Management."
DANA LEWIS
A native of Huntsville, Dana Lewis used the skills she learned in UA's Computer-Based Honors Program to create her own artificial pancreas to control her diabetes. A 2010 graduate who majored in public relations and political science, she created the Open Source Artificial Pancreas System (OpenAPS) and decided to give the blueprint away to benefit others. It combines a small computer with an insulin pump and glucose monitor to forecast future glucose levels and release glucose accordingly. The technology also sends real-time data to family and friends. All the code, documentation and reference guides are open-sourced materials available online so that other people who have compatible devices can build the system themselves. To date, it has changed the lives of hundreds of people around the world.
TENILLE LOWE
A native of Phenix City, Ala., Tennille "TD" Lowe earned a bachelor's degree in economics from The University of Alabama in 2008. She created her first invention in fourth grade and saw it on store shelves eight months later, but received no profits because she unwittingly gave up her ownership rights. While still in elementary school, she dreamed up the beginnings of EnovationNation. Today, her company gives inventors and entrepreneurs a place to develop, protect, share and, ultimately, monetize their ideas. By providing a platform for people to publish their work, those seeking patents can document ownership of ideas. Lowe has been included in the Washington Post's list of 16 Women Who Deserve a Spot on Tech Companies' Board of Directors and has been featured in a number of national publications.
REBECCA MAGNER
Rebecca Magner produces broadcast and digital commercials at McCann Erickson, a global advertising agency in New York City, and specializes in end-to-end ideation and creation of industry-best content. Rebecca's work for Microsoft's "Make What's Next" Campaign (a campaign encouraging girls to stay in STEM) won silver and bronze awards at the 2016 and 2017 Cannes Lion Festival, as well as additional accolades at The Webby Awards, One Show, and D&AD Awards. Most recently, she produced a Super Bowl commercial for Microsoft featuring the Xbox Adaptive Controller, which aired during Super Bowl LIII. Rebecca also produces for non-profit clients such as The Ad Council and Girls Who Code. A Tuscaloosa native, Rebecca attended The University of Alabama and graduated in 2011 with a bachelor's degree in art, focusing in graphic design. After graduation she landed a job at Charlex and honed her skills as an editorial and visual effects producer; McCann Erickson saw her work and hired Rebecca to join the team for their newly acquired Microsoft account in 2015.
MILLER MOBLEY
A Tuscaloosa native, Mobley attended The University of Alabama before working professionally as a photographer. At the age of 26, his photography appeared on the cover of TIME magazine. Since then, his work has graced the covers of many national magazines, and it regularly appears on the cover of The Hollywood Reporter and Parade Magazine. The list of celebrities he has photographed includes Tom Hanks, Oprah Winfrey, Morgan Freeman, Candice Bergen, Jamie Foxx, Heidi Klum, Taylor Swift, Kevin Spacey, Natalie Portman, Kate Winslet, Usher, Helen Mirren, Ryan Gosling, Sela Ward and many others. Mobley divides his time between New York, Tuscaloosa and Los Angeles.
CHRISTI PARSONS
Christi Parsons has been a White House correspondent since 2008. She has covered three presidential elections, writing about politics for the Chicago Tribune before joining the LA Times. A native of Tuscaloosa who graduated from The University of Alabama in 1989, she is also a graduate of Yale Law School. Parsons has served as president of the White House Correspondents' Association. President Barack Obama selected her to ask the last question in his final press conference as president.
MICHELLE RICHMOND
Born and raised in Mobile, novelist and New York Times bestselling author Michelle Richmond received her bachelor's degree from The University of Alabama. She has written five novels and two story collections, including The Year of Fog, selected as one of the best books of 2007. In addition to several other notable literary awards, Richmond was awarded the Truman Capote Prize for Alabama's Distinguished Writer of Literary Non-Fiction or Short Story in 2018. She has served as a member of the executive board of the Authors Guild since 2010. Richmond is also a publisher, and she founded Fiction Attic Press and San Francisco Journal of Books.
JOY DENVER SPEARS
This Alabama native graduated from UA in 2011 with a bachelor's degree in dance. She got her start as a professional dancer in 2006 as one of the top 20 contestants on the FOX TV show "So You Think You Can Dance". Since then, she has performed with Lady Gaga, Britney Spears, Christina Aguilera, Pink, Paula Abdul, Pharrell, Luke Bryan, Dierks Bentley, Kenny Chesney, Brad Paisley and Jennifer Nettles, to name a few. She has also done commercial work for Ford, Nike, Macy's, Sketchers, Volkswagen and MAC Cosmetics. Her film credits include "Passengers" starring Jennifer Lawrence and "State of Play" starring Ben Affleck and Russell Crowe. She was a Capezio ACE finalist in 2010 and her choreography was showcased at the Dance Teacher Summit in New York City.
LISA WATSON-MORGAN
Lisa Watson-Morgan, a 30-year NASA veteran, is the program manager for NASA's Human Landing System and was recently commissioned to develop the technology for the lander that will transport the first woman and the next man to the surface of the Moon in 2024. Her career with NASA began in 1989, where she previously served as deputy director of the Engineering Directorate at NASA's Marshall Space Flight Center, manager of Marshall's Chief Engineer's office, director of the Spacecraft and Vehicle Systems Department and associate director of operations for the Engineering Directorate. Watson-Morgan has received numerous NASA awards, including a Meritorious Presidential Rank Award, an Exceptional Achievement Medal and the Exceptional Service Medal. A Huntsville native and 1991 graduate of The University of Alabama with a bachelor's degree in industrial engineering, Watson-Morgan also earned a master's degree in industrial and systems engineering and a doctorate in engineering management from UA Huntsville.