FRAME YOUR PASSION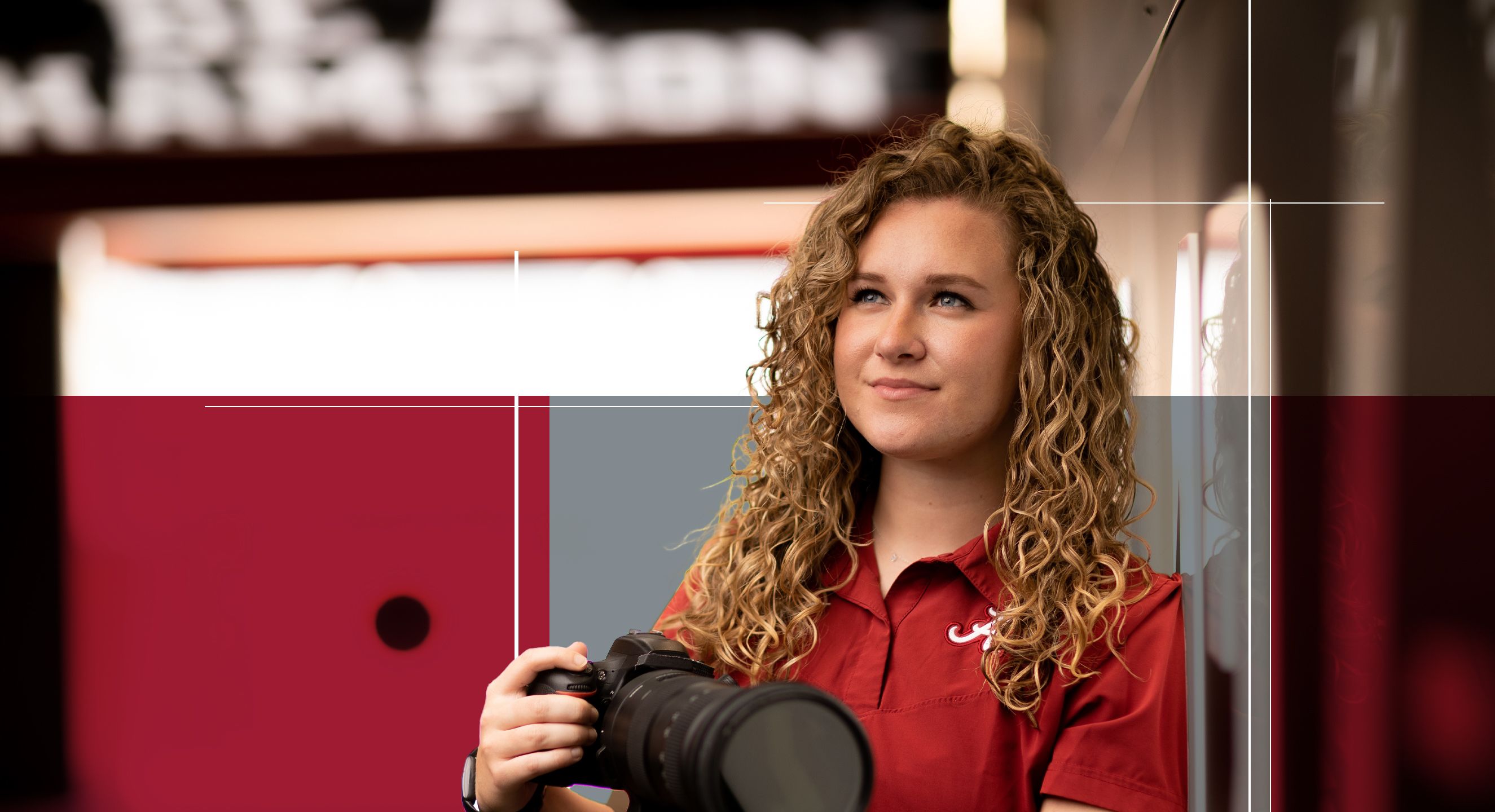 Emily Henderson knew she was destined for a career in sports. Unsure of how to get there, her vision for the future became clear when she enrolled at The University of Alabama.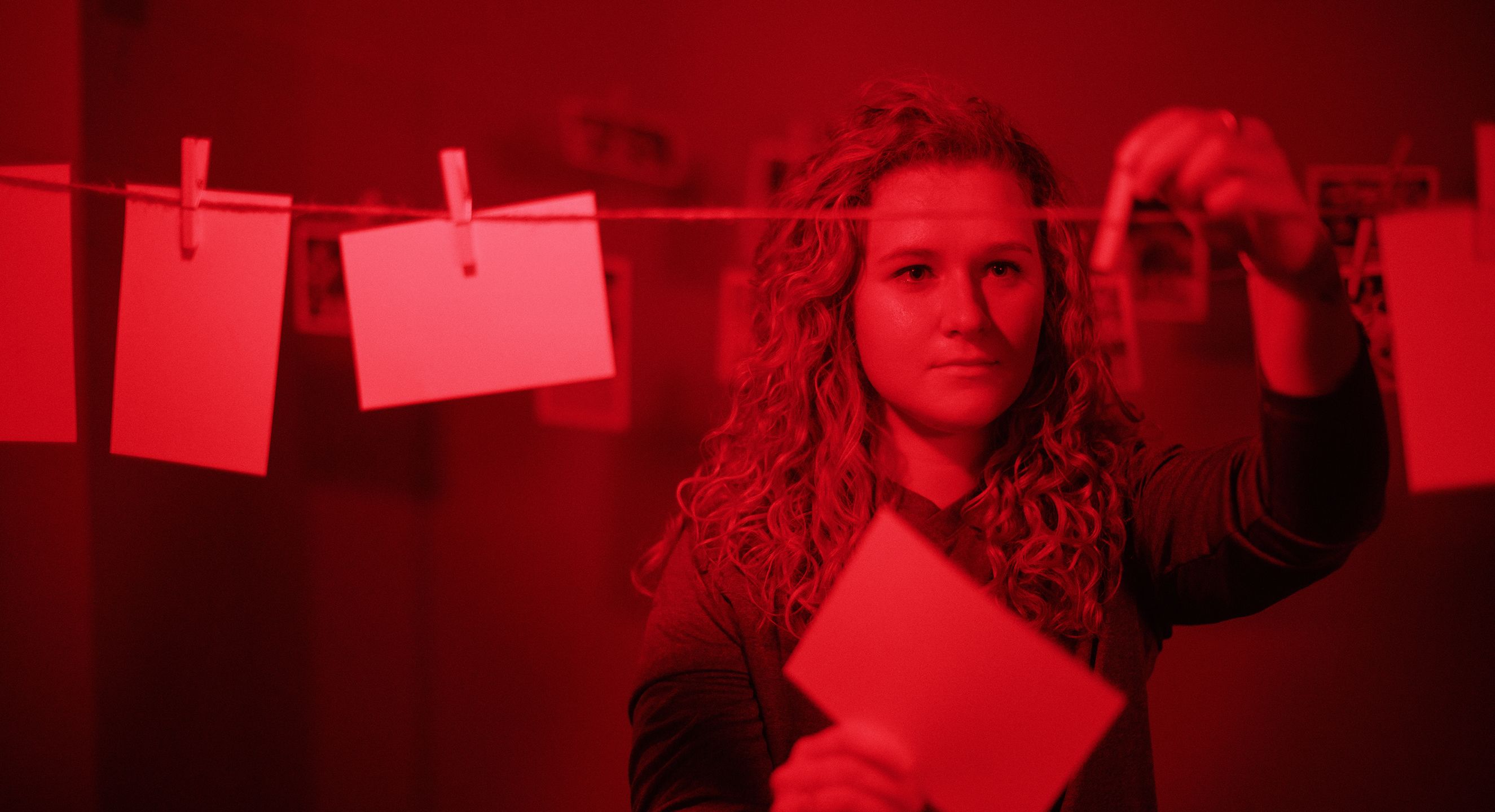 Instead of a career in the athletic training room, she opted for photography dark rooms and video production studios that led her to an internship with NFL Films during the summer of 2023. Emily will soon begin a photography and production assistant role with the New York Giants for the duration of the 2023-2024 football season.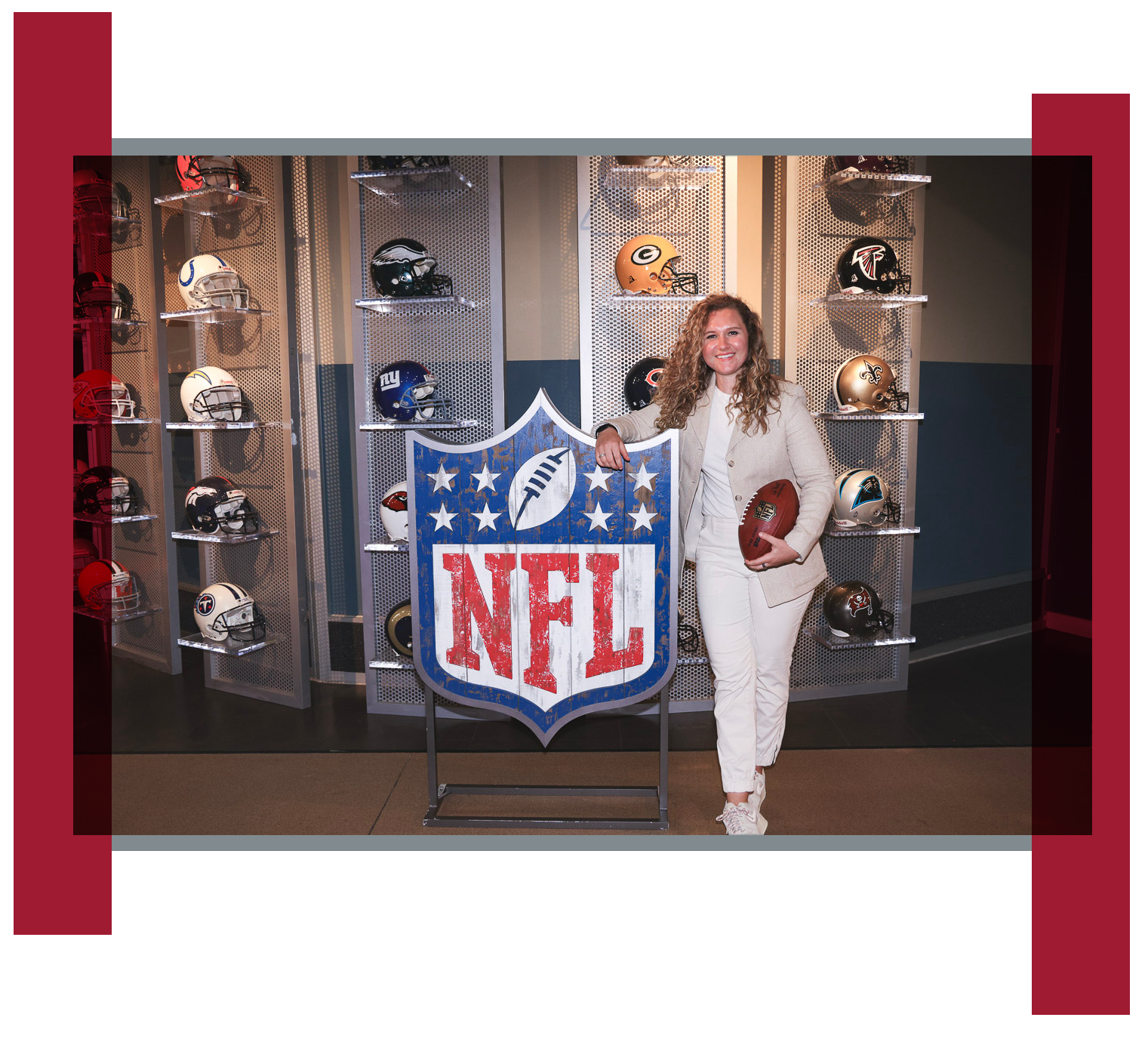 "I thought I wanted to be in athletic training, and I actually got to shadow Jeff Allen for two to three days. I loved my experience, but quickly realized I hated watching other people work out," Emily said.
Allen, associate athletics director for sports medicine with the Crimson Tide football team, recommended she look into sports communications. She discovered the news media with sports concentration major was for her and never looked back.
A combination of coursework and hard work helped the Mountain Brook High School graduate build an impressive portfolio that she credits for not only her post-graduate success, but her evolution throughout her time at UA.
"The first job I applied for during my freshman year was with Crimson Tide Productions. I remember being so excited just to get my hands on industry-standard professional equipment and working in the Digital Media Center was a great opportunity," she said.
"I worked in the production room and enjoyed my experience a lot, but I realized I loved talking and interacting with people. So, I really prayed a lot about it and the Lord opened the door for me to be a manager with the UA women's basketball team. It was a volunteer position, but it was a year of work that really set the tone for the future and allowed me to take the next step," Emily explained.
Thanks to Emily's impressive portfolio she built through her coursework and other experiential learning opportunities, she was hired as a recruiting photographer for the Crimson Tide football team.
Despite being from Birmingham and having family that are UA alumni — great-grandfather, grandfather, father and sister — Emily knew finding her own community at UA would be key to becoming who she wanted to be.
The University of Alabama offers exceptional resources and opportunities for students like you to achieve your highest potential. Just like Emily, your unique path to the future only you can imagine lies ahead.
During her four years at the Capstone, she was heavily involved in her sorority, Alpha Gamma Delta, and served as assistant director of activities, director of activities and chaplain.
"That community became a really close lifeline and backbone for me," said Henderson. "They're my greatest encouragers, friends and people that I look forward to staying friends with now that I'm an alum."
Emily also created lasting friendships with the teams she covered as well as members of the respective staffs.
"I always say, 'show me my friends and I'll show you my future.' I wanted to surround myself with people I could grow with," said Emily.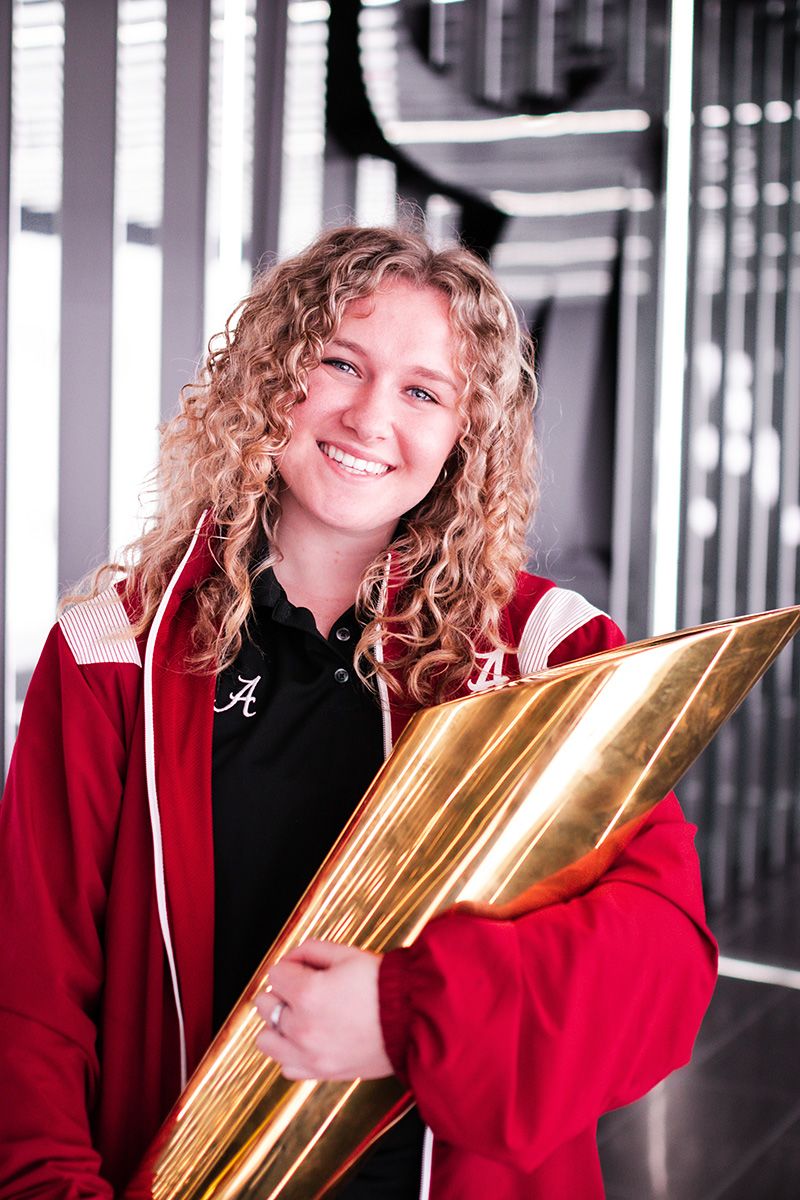 Emily's experience at UA helped forge a full circle to help her focus on exactly what was right for her as a person, student and now a college graduate navigating the world of professional sports.
As a creative production intern with NFL Films, she worked on the shows "Peyton's Places" and "Hard Knocks: Training Camp with the New York Jets." Her days were filled with lots of research, logging footage and assisting with studio shoots.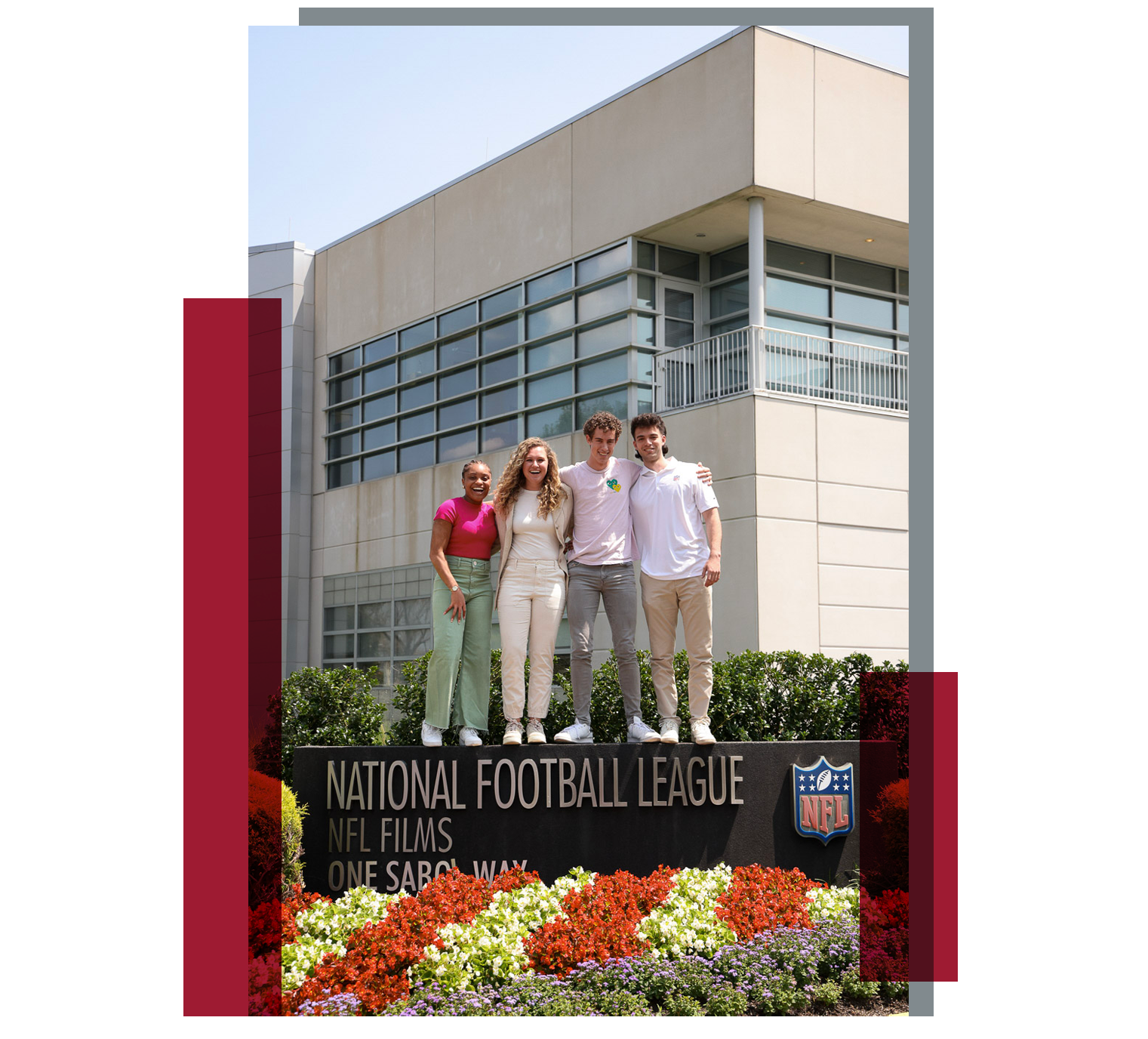 "I got to do a little of everything — from making sure all of the talent was mic'd up to putting out fires," she joked. "My boss said he'd put me on any task because he knew I'd get it done."
When Emily takes her talents to the New York Giants organization, she'll get to pick up her camera once again as a photography and video production assistant, adding that they were really impressed with the portfolio she amassed at UA.

"I really enjoyed getting those opportunities knowing that I wasn't going to leave Alabama with just a degree.

I was going to leave with the skills it would take to succeed in this industry."